Podcast: Play in new window | Download
Subscribe: Apple Podcasts | RSS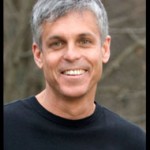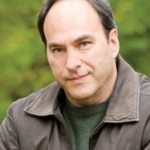 Andrew Levy talks about [amazon-product text="A BRAIN WIDER THAN THE SKY: A Migraine Diary" type="text"]1416572503[/amazon-product]. Weaving his personal story together with reflections on science, art, history and spirituality, he gives us a surprising portrait of this malady. And David Lovelace tells us why he is "proud to be bipolar" despite the troubles the disorder has brought him. His memoir is [amazon-product text="SCATTERSHOT: My Bipolar Family" type="text"]0525950788[/amazon-product].
More than 10 percent — 32 million — of Americans suffer from migraines — those debilitating headaches that make all sound and light intolerable for the victim. Emily Dickinson described the sensation as "a service like a drum" that "keeps beating, beating, till I thought my mind was going numb."
[amazon-product align="left"]1416572503[/amazon-product]
Andrew Levy's first migraine came when he was only six years old; three years ago, they got much worse. He was bedridden for months, racked by pain and nausea that came like clockwork every morning and retreated only in the late afternoon.
To cope, he started keeping a migraine diary. He began by detailing his own experience, and how it affected his family. But it soon led him to explore the history, science, art, and metaphysics of migraine. It's a terrific book: eloquent, thoughtful and highly informative. It opens a way to healing, not the body, but the mind for suffers of any chronic pain, physical or mental.
Levy teaches English at Butler University and is the author of several previous books, including The First Emancipator, and Postmodern American Fiction: A Norton Anthology.
I felt a funeral in my brain,
And mourners, to and fro,
Kept treading, treading, till it seemed
That sense was breaking through.
And when they all were seated,
A service like a drum
Kept beating, beating, till I thought
My mind was going numb.
And then I heard them lift a box,
And creak across my soul
With those same boots of lead,
Then space began to toll
As all the heavens were a bell,
And Being but an ear,
And I and silence some strange race,
Wrecked, solitary, here.
And then a plank in reason, broke,
And I dropped down and downЉ۬And hit a world at every plunge,
And finished knowing–then—
–Emily Dickinson
[amazon-product align="right"]0525950788[/amazon-product]
Bipolar disorder has carved a wide swath through the psyche of David Lovelace's family. He, his father, his mother and his brother all suffer from the illness. But, as Lovelace writes in his powerful new memoir SCATTERSHOT, being bipolar is not all bad. If the extremes of the disorder are controlled through medication, it can bring great creativity and artistic gifts to those who are under its sway.
David Lovelace is a poet, and he brings a poet's sensibility to the writing of his memoir. He's also former owner of the Montague Book Mill, a much-loved establishment many of our listeners in western Massachusetts know.
David Lovelace writes and manages his bipolar disorder in Shutesbury, MA.