Podcast: Play in new window | Download
Subscribe: Apple Podcasts | RSS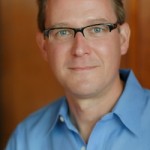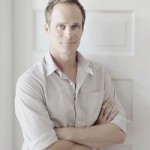 We interview Nick Reding about how the methamphetamine epidemic is eating away at rural America. His book is METHLAND: The Death and Life of an American Small Town. And John Pipkin tells us about his debut novel WOODSBURNER. It's about a very bad day in the life of Henry David Thoreau: when he started a forest fire that burned three hundred acres. Pipkin uses the fire as a starting point to examine the destruction human passions can cause.
[amazon-product align="left"]1596916508[/amazon-product]
Crystal Meth in the Heartland
Journalist Nick Reding grew up in the American heartland, then a place of small farms and good jobs in stable communities. In 2005 he went back to the heartland: to the town of Oelwein, Iowa — a place that used to be a lot like Reding's own hometown. Now, it's a community torn apart by the meth epidemic, with families destroyed, kids abused and neglected, broken lives and a poisoned environment.
An example of individual failings? No, Reding says. Oelwein's tweakers and meth sellers are former hardworking Americans who were set adrift by a heartless corporate economy. It foreclosed on their farms, sent jobs abroad, and slashed wages by two thirds for the jobs that were left. Reding's book is [amazon-product text="METHLAND: The Death and Life of an American Small Town" type="text"]1596916508[/amazon-product].
"… if you're a guy who just lost your job, or whose father just lost his farm and now your wages just got cut two-thirds at the meatpacking plant, it's not an unfair stretch to say that you've got big reasons to want to feel a little better about how poorly things are going. And meth is a cheap way to do that."
Reding introduces us to some memorable people: meth dealer Laurie Arnold (sister of actor Tom Arnold), Nathan Lein, Oelwein's county prosecutor and the town doctor, Dr. Halberg, eighty percent of whose practice is taken up with patients who are there because of meth.
On a side note, Dr. Halberg's patient situation is not really surprising since methamphetamine is highly addictive indeed.
Nick Reding is also author of [amazon-product text="The Last Cowboys at the End of the World: The Story of the Gauchos of Patagonia" type="text"]0609605968[/amazon-product].
Thoreau: burning down the woods
One fine April day in 1844 Henry David Thoreau was on an outing with a friend. They caught some fish, and Thoreau lit a match to start a cookfire. The woods were dry, the fire spread, and by day's end three hundred acres of woodland had been destroyed.
[amazon-product align="right"]0385528655[/amazon-product]
The fire lies at the center of John Pipkin's new novel, [amazon-product text="WOODSBURNER" type="text"]0385528655[/amazon-product]. The book's action takes place over the course of that fateful day. Along the way, the reader meets an amazing cast of characters whose lives are forever changed by the fire Thoreau set. Thoreau's life was also changed. He was working in the family pencil making business. He'd tried his hand at being a tutor, a teacher and a published writer. And he hadn't yet had much success at all. After the fire — and possibly because of it — Ralph Waldo Emerson bought the land around Walden Pond and the rest is history…
From our interview with John Pipkin, author of WOODSBURNER:
"Thoreau [Frequently Asked Questions about Henry David Thoreau] really seems to have been at a crossroads of his life at this point. All of the great ambitions that he had for his life had yet to be fulfilled. And so, looking back now across the span of history we can see the things he's going to do and the person he's going to become, but he hasn't quite gotten there yet…So in the Spring of 1844, Henry David Thoreau is essentially a pencil-maker. And he's making a variety of innovations to the business, he's perfecting the machines that were used for making pencils and it's at this time that he decides to make a trip on the river with his friend as a break from his job and that's when the fire starts…He begins by talking about how he felt shameful and guilty about bringing this destruction upon the natural world and then he stops and says, but the fire was a glorious spectacle and he was the only one there to enjoy it and that fire itself is part of the natural world and the fire was only eating its natural food, so he really hadn't done anything unnatural."
John Pipkin writes in Austin, TX. He's taught writing and literature at Saint Louis University, Boston University, and elsewhere.