Podcast: Play in new window | Download
Subscribe: Apple Podcasts | RSS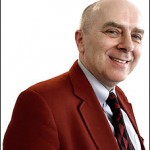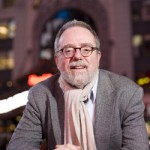 We talk to film critic David Denby of the New Yorker about [amazon-product text="SNARK: It's Mean, It's Personal and It's Ruining Our Conversation" type="text"]1416599452[/amazon-product]. And P.M Forni tells us about [amazon-product text="THE CIVILITY SOLUTION: What To Do When People Are Rude" type="text"]0312368496[/amazon-product].
[amazon-product align="left"]1416599452[/amazon-product]
Lewis Carroll invented the word "snark" to name an imaginary creature in his long poem "The Hunting of the  Snark". Resonant of "shark" and "snake", the word has come to signify (in one of its meanings) malicious snideness.  In his book, SNARK, New Yorker film critic David Denby says snark is ruining our discourse in the media. It's on TV, the radio, in the columns of newspapers, but most of all on the Internet, where people can get away with the most outrageous snarkiness behind the mask of anonymity. And he says snark is lazy, using media memes that are just lying around in the cultural landscape to mount personal attacks that don't deal substantively with the content of what they are attacking.
[amazon-product align="right"]0312368496[/amazon-product]
David Denby is a staff writer for the New Yorker. He's also the author of Great Books and a memoir, AMERICAN SUCKER, about his misadventures as an investor in the dot.com stock market bubble.
While David Denby decries the proliferation of rudeness in the media, P.M. Forni wants to give us ideas about how to deal with it in our everyday lives. Piero Massimo Forni is a professor of Renaissance Italian literature at John Hopkins University in Baltimore, MD. But he's best known for his book, [amazon-product text="Choosing Civility: The Twenty-five Rules of Considerate Conduct" type="text"]0312302509[/amazon-product]. That spelled out rules and examples for building caring relationships with others.  Now he's turned his attention to what to do when people are rude: how to respond when your boss bullies you, your kid acts out, or a family member hurts your feelings. His book is THE CIVILITY SOLUTION.
In 2000, P.M. Forni founded the Civility Institute at JHU.