Podcast: Play in new window | Download
Subscribe: Apple Podcasts | RSS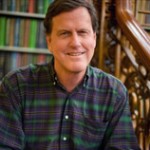 We talk with cultural historian David S. Reynolds about his new book, WAKING GIANT: America in the Age of Jackson. And poet Wally Swist reads from his forthcoming collection, MOUNT TOBY POEMS.
[amazon-product align="right"]0060826568[/amazon-product]
When Andrew Jackson became president of the United States, the country was in upheaval. He presided over an America transitioning from a more egalitarian society based on the small (albeit white) yeoman farmer to one dominated by the capitalist market with its booms and busts and increasing concentrations of wealth. The country had just experienced its first bank panic, evangelical fervor was sweeping the land, and the frontier was exploding, as new canals opened the market for goods both domestic and foreign.
[amazon-product align="left"]0375726152[/amazon-product]
Jackson ran on a populist, pro-democracy platform. But once in office, he redefined the presidency–making the executive branch more powerful than ever before. (His opponents went so far as to call him King Andrew.) But he expanded the powers of the presidency in order to trim back the power of Wall Street and the banks.
Historian David S. Reynolds has written several previous books about America in the nineteenth century, including [amazon-product text="Walt Whitmans America" type="text"]0679767096[/amazon-product] and John Brown, Abolitionist: The Man Who Killed Slavery, Sparked the Civil War, and Seeded Civil Rights. He tells us about his latest book, Waking Giant: America in the Age of Jackson and draws parallels to today. He says President Obama, with his populist platform, is a "neo-Jacksonian".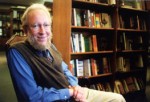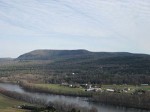 Poet Wally Swist makes the Pioneer Valley of western Massachusetts his home. Well known for his fine poems about nature, Swist finds much material for his work in the hills and fields of the region.  He is one of America's finest practitioners of the Japanese poetry form, haiku, receiving the Haiku Society of America Merit Book Award and two Museum of Haiku Literature awards.  But in recent years, Swist has moved to longer form verse. It allows him to explore his unique sensibility about place–and our place as human beings in nature.
His forthcoming poetry collection, "Mount Toby Poems," is inspired by one of the Valley's most distinctive landmarks. It will be published in February 2009 by Timberline Press.