Podcast: Play in new window | Download
Subscribe: Apple Podcasts | RSS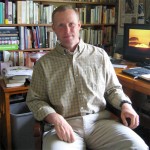 Writers Voice spends the hour with former Marine Captain Tyler Boudreau. His brutally honest, brilliantly written memoir is PACKING INFERNO: The Unmaking of a Marine.
Boudreau also educates the public on veterans' issues and is the founder of Collaborative Revolution. He is planning a 2009 cross country bicycle trip by veterans to "to positively re-invest their strength in America."
[amazon-product align="left"]1932595325[/amazon-product]
On March 1, 2004 Captain Tyler E. Boudreau deployed to Iraq as the Assistant Operations Officer for a Marine Battalion out of Camp LeJeune, North Carolina. Boudreau had been in the military since 1989, taking time out only to attend college. He'd been an officer in the Naval Reserve, then enlisted as an infantryman in the Marine Corps, serving first as a rifle and weapons platoon commander, and then as a trainer to new recruits.
But as long as his military experience had been, and as strong as his loyalty to the military was, Boudreau found his beliefs profoundly challenged by his experience in Iraq. Stationed near Baghdad, he witnessed the destruction wrought by IED's on the lives of his men–and also the murderous toll taken of civilian lives by US soldiers at military checkpoints. He was also part of the first siege on Falluja.
[sniplet amazon bookstore widget]
Boudreau became torn by the two contradictory missions he'd been charged with: one, to win the hearts and minds of the Iraqi people. The other, to serve the American occupation by wiping out a native insurgency. And a third mission–to defend the lives of his men–also tore at him. That was the mission closest to his heart–but it came into conflict with both winning hearts and minds and serving US military policy in Iraq.
When Boudreau returned from Iraq he was given perhaps the most difficult assigment of all: to let parents and wives know their Marines had been wounded in war. He resigned his commission in April 2005 and left the Marines.
LINKS