Podcast: Play in new window | Download
Subscribe: Apple Podcasts | RSS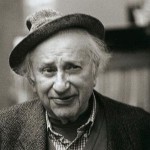 It's Halloween, time to take a break, if you can, from obsessively checking the latest presidential poll results, and have some fun. Today, we train our literary focus on hocus-pocus by exploring the magic of the Harry Potter series with magician Allan Kronzek.  He wrote [amazon-product text="The Sorcerer's Companion: A Guide to the Magical World of Harry Potter" type="text"]0767919440[/amazon-product]. The most popular lexicon of the lore that underlies the Harry Potter series, THE SORCERER'S COMPANION will tell you where to find a basilisk today, how to get rid of a goblin, or who wore the first invisibility cloak, among much other useful and arcane information.
[amazon-product align="left"]0767919440[/amazon-product]
A best-seller, it came out first in 2001 and was updated and re-issued in 2004. Â Alan Kronzek co-authored the book with his daughter, historian Elizabeth Kronzek.
Kronzek is also the author of [amazon-product text="FIFTY TWO WAYS TO CHEAT AT POKER: How to Spot Them, Foil Them, and Defend Yourself Against Them" type="text"]0452289114[/amazon-product] . Stay tuned to this site to hear Kronzek talk about poker with Francesca.
Also, we remember the great Studs Terkel, who died October 31, 2008 at the age of 96. We air an excerpt from an interview we did with him in 2006 about his last book, [amazon-product text="AND THEY ALL SANG: Adventures of an Eclectic DIsc Jockey" type="text"]1595581189[/amazon-product].