Podcast: Play in new window | Download
Subscribe: Apple Podcasts | RSS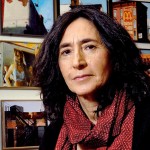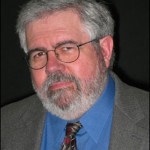 Francesca interviews reporter David Cay Johnston about his investigation into how government policy is rigged to enrich the super wealthy. And Francine Prose talks about GOLDENGROVE, her new coming-of-age novel.
[amazon-product align="right"]1591842484[/amazon-product]
The financial meltdown on Wall Street has many people asking how the government can find hundreds of billions of dollars to bailout the guys who brought us this mess, but always claims there's no money for universal health care, foreclosure assistance, schools, or the environment?
David Cay Johnston says it's all part of an endemic pattern of "corporate welfare", where the spoils of government revenue go to the rich and rest of us end up poorer. Johnston was an investigative journalist for the New York Times for many years. His beat was taxation and he won a Pulitzer Prize for exposing loopholes and inequities in the U.S. tax code. His first book on the subject was Perfectly Legal: The Covert Campaign to Rig Our Tax System to Benefit the Super Rich–and Cheat Everybody Else.
His latest book is [amazon-product text="FREE LUNCH: How the Wealthiest Americans Enrich Themselves at Government Expense (and StickYou With the Bill)" type="text"]1591842484[/amazon-product].
[amazon-product align="left"]0060560029[/amazon-product]
Writer's Voice last spoke to author Francine Prose in 2006 about her bestselling nonfiction book, [amazon-product text="Reading Like a Writer: A Guide for People Who Love Books and for Those Who Want to Write Them" type="text"]0060777052[/amazon-product]. Although she's written several other works of nonfiction, Prose is best known as a novelist who usually treats her characters with an unsparing pen. But her new novel [amazon-product text="GOLDENGROVE" type="text"]0060560029[/amazon-product] is a poignant and compassionate tale of dealing with the loss of a loved one. Prose wrote it as she was mourning the death of her own mother.
The novel takes the reader into the mind of Nico, a thirteen year old girl who is struggling to come to terms with the death of her older sister by drowning. Her grieving parents are little help, overwhelmed as they are by their own grief. Instead, Nico turns to her sister's boyfriend, a high school senior. Their budding friendship brings a measure of healing–and danger–to Nico, as she negotiates her emerging sense of self.
Francine Prose is the author of thirteen novels, as well as short stories, nonfiction books and a children's book. She's the president of PEN American Center.