Podcast: Play in new window | Download
Subscribe: Apple Podcasts | RSS
We talk with Antonio Scurati about his international bestseller about Mussolini, M: Son of the Century. It won the prestigious Strega Prize.
Then Tsering Yangzom Lama tells us about her powerful novel of Tibetan exile and resilience, We Measure The Earth With Our Bodies.
Writers Voice— in depth conversation with writers of all genres, on the air since 2004.
Like us on Facebook at Writers Voice with Francesca Rheannon, on Instagram @WritersVoicePodcast or find us on twitter @WritersVoice.
Love Writer's Voice? Please rate us on your podcast app. It really helps to get the word out about our show.
Antonio Scurati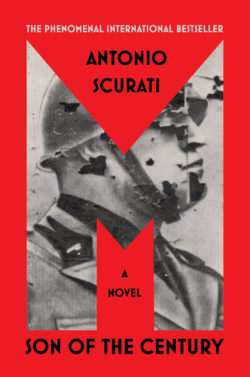 Benito Mussolini came to power in circumstances that are resonant with the crises we face today: economic turmoil for the masses, disenchantment with elites that fail to govern, and the erosion of democracy.
In his international bestseller, M, Antonio Scurati takes a deep dive into the mind of the dictator and the social conditions he was able to exploit in his rise.
By combining fiction with documentary evidence and meticulous historical research, Scurati has invented a new genre, which he calls the "documentary novel."
M is a cautionary tale that we would all do well to heed.
Tsering Yangzom Lama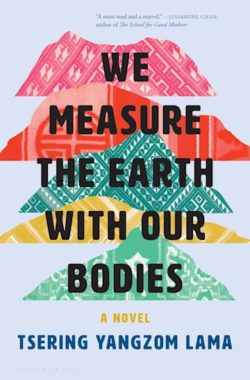 In today's world, thirty people become refugees every minute and 68 million people have been displaced (almost certainly an undercount.)
One of the earliest post WWII refugee crises happened in 1959, when Mao's People's Liberation Army invaded Tibet. About 80,000 Tibetans, including the Dalai Lama, were forced to escape to India and Nepal, uprooted from their ancestral villages and way of life. Many people died during that exodus.
Tsering Yangzom Lama's parents were among those who fled. She was born in Nepal. Yet there was much about her family's history that she was unaware of growing up.
Her acclaimed debut novel We Measure the Earth with Our Bodies tells the story of the Tibetan diaspora. But it also brings alive the rich history, traditions and culture of Tibet.
Named a most anticipated book of the year by The Millions and Ms. and among the
Washington Post's 10 Noteworthy Books for May, 2022, We Measure the Earth with Our Bodies is a story of courage, survival resilience by an extraordinary young writer.