Podcast: Play in new window | Download
Subscribe: Apple Podcasts | RSS
Dr. Robert Kopp discusses the new report he co-authored that doubles projections of sea level rise if we fail to cut carbon emissions to zero by 2050.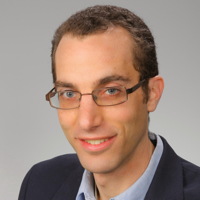 We could be seeing six feet of sea level rise by the end of the century — and possibly nine feet on the US Atlantic coast — if global emissions of heat-trapping pollution remain high. That's double current projections in use by governments and policy maker.
It's the shocking conclusion of a new study out from Rutgers University and the science and news organization Climate Central.
Francesca speaks with lead author on the study Dr. Robert Kopp. He's the Director of the Institute of Earth, Ocean, and Atmospheric Sciences of Rutgers University and Co-Director of the Coastal Climate Risk and Resilience Initiative.