Podcast: Play in new window | Download
Subscribe: Apple Podcasts | RSS
Have diet scientists been feeding us junk food when it comes to advice on why we get fat? Science journalist Gary Taubes thinks so. He talks about his latest book, The Case Against Sugar.
Taubes says our massive consumption of refined sugars can be linked to diabetes, heart disease, cancer and Alzheimer's. And, he says, the sugar industry is doing everything it can to throw the blame elsewhere.
Gary Taubes
Obesity and diabetes are at an all time high, not just in the US but worldwide. In the US, more than two thirds of adults are obese or overweight and some ten percent have type 2 diabetes. Why is this happening?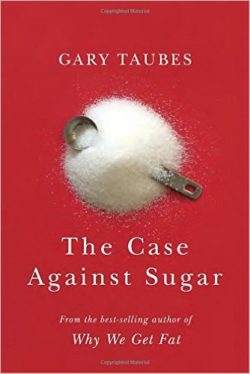 We've long been told that the problem is our sedentary lifestyles and eating too much fat. But Americans have actually been exercising more and eating more low fat foods while the obesity and diabetes epidemic have continued to rise.
Gary Taubes says the problem isn't fat. Or even lack of exercise. It's sugar. And not just sugar, but also processed grains like white flour, which turns quickly into sugar in the body.
In the process, it's not only causing us to get fat, but also greatly upping our risk for diabetes, heart disease, cancer and Alzheimer's.
And while sugar is bad for everyone, it's even worse for kids. In a recent article in The Guardian, Taubes says for children's health, the government should treat sugar like cigarettes. And although he is addressing the government of the UK, the lesson is valid for the US, as well.
Gary Taubes has been arguing the issues for more than a decade, ever since the publication of his 2002 New York Times Magazine piece "What if It's All Been a Big Fat Lie?" He went on to write two books about the issue: Why We Get Fat and Good Calories, Bad Calories. Now, his third, The Case Against Sugar details how dietary science got the cause of obesity so terribly wrong and his theory about why sugar is the real culprit.