Historian Tracy Campbell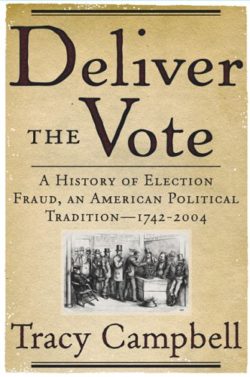 discusses the history of election fraud in America. He is the author of the acclaimed book, Deliver the Vote: A History of Election Fraud, an American Political Tradition, 1742-2004 (Basic Books, 2005).
WV spoke to him at length about this history — and his concerns that Trump's claims muddy the waters. Â Campbell is Professor of History at the University of Kentucky.