Podcast: Play in new window | Download
Subscribe: Apple Podcasts | RSS
Hannah Nordhaus, author of The Beekepper's Lament,  talks about her latest book, a wonderful history/slash memoir of her ancestor Julia Staub. It's called American Ghost: A Family's Haunted Past in the Desert Southwest.
And if apple pie is a symbol of America, apples may be a symbol of New England. Russell Steven Powell talks about his book, Apples of New England: A User's Guide.
Hannah Nordhaus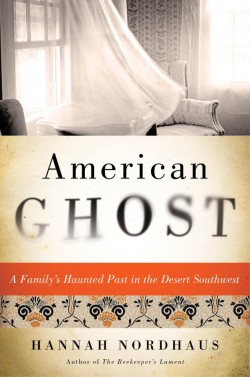 When author Hannah Nordhaus was growing up, she heard vague stories about her great-great grandmother Julia Staub, who came to the American southwest in 1866 as a young Jewish bride from a small town in Germany.
But then Nordhaus came across some very puzzling accounts that claimed her ancestor was haunting a fancy hotel in Santa Fe, New Mexico. Part of the hotel was once Julia Staub's home, built for her by her husband, a wealthy businessman and political mover and shaker on the southwest frontier.
Nordhaus' journey to discover the truth about her great great-grandmother led her down some very unusual paths — not only into dusty historical archives but also to the doorsteps of psychics. The more she dug into her family's secrets, the stronger their mysteries became. In the process of finding out about them, Nordhaus ended up learning some important lessons about herself, as well.
The result, American Ghost (Harper Collins 2014)Â is a fascinating story of immigration, the settling of the West, and of how a German bride became an American woman and then an American legend.
Hannah Nordhaus is an award-winning journalist and author of The Beekeeper's Lament. American Ghost is her most recent book.
Read an excerpt from American Ghost
Russell Steven Powell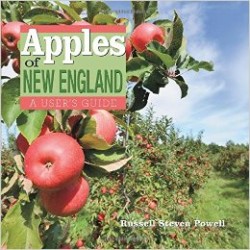 Before there were the apples of Washington State, there were the apples of New England. Johnny Appleseed himself came from Leominster, Massachusetts and before him — in fact, almost as soon as the Puritans had touched ground at Plymouth Rock — apple trees were brought to the region from England.
Russell Steven Powell is the perfect person to the write the story of the New England apple. A writer, visual artist and a magazine publisher, he has devoted his talents to bringing the unique sense of place of the New England landscape to a larger audience. He was the publisher and editor of New England Watershed, a journal of culture, art and ideas.
Powell was the executive director of the New England Apple Association from 1998 to 2011 and has written two books on apples: America's Apple and his newest, a regional history and guidebook, Apples of New England: A User's Guide (The Countryman Press, 2014.)
Russell Powell's blogs are shacktime.org (essays and artwork), newenglandorchards.org (New England apples and the people who grow them); and americasapple.com. HIs website is russpowell.net.