Podcast: Play in new window | Download
Subscribe: Apple Podcasts | RSS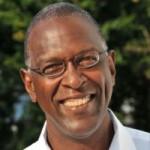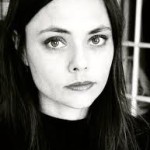 Teacher John Hunter talks about the inspiring World Peace Game he's been teaching to kids for thirty years. His book is WORLD PEACE AND OTHER FOURTH GRADE ACHIEVEMENTS.  And Heather Rogers talks about her book, GREEN GONE WRONG: How Our Economy Is Undermining the Environmental Revolution.
John Hunter
Today's grownups have royally screwed up the world. Can today's kids figure out how to clean it up?
In John Hunter's classroom,  students tackle global problems and find surprising solutions – by playing Hunter's groundbreaking World Peace Game.
Hunter's fourth graders eagerly take on the challenges that are stumping world leaders — and arguably do a better job — from nuclear proliferation to tribal warfare to global warming. They learn that collaboration works better than competition — but the lessons are hard-won, not fed to them by their teacher.
In his years of teaching the game, his students have taught Hunter many lessons about true wisdom — and how truly listening to others brings surprising solutions to seemingly intractable problems.
A film about the game was produced and shown on PBS in 2009. Now, Hunter shares inspiring stories from over thirty years teaching the World Peace Game in his book, World Peace and Other 4th-Grade Achievements.

Heather Rogers
As the consumer market for green products continues its explosive growth, the scramble to supply that market by profit-conscious companies can lead to real problems.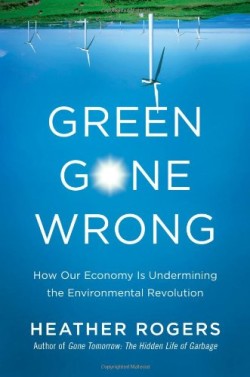 Take organic food. The demand for organics has grown some 20% per year since the early 1990's. But as Heather Rogers found out when she was doing the research for her book, Green Gone Wrong, that growth has led to some very unsustainable practices. "The more organic food we have," she says, "the more that demand was supposed to transform the supply chain into a clean one. But if we obey the growth imperative, we could have industrial food transforming what it means to be organic, rather than vice versa."
The thesis of Rogers' book is that pushing the green economy can lead to unintended consequences; avoiding catastrophic errors will take a deep re-thinking of growth and development.
Francesca interviewed Heather Rogers back in 2010 about the book and wrote a review but never found the time to put the audio interview on air. Now, WV airs a short excerpt from that interview and will follow up with the rest later in the season.
Heather Rogers's first book was GONE TOMORROW, The Hidden Life of Garbage.