Podcast: Play in new window | Download
Subscribe: Apple Podcasts | RSS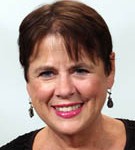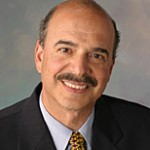 Robin Karr-Morse talks about her book SCARED SICK. It's about how chronic fear in childhood is at the root of many adult diseases. And Dan Morhaim tells us how to take better control of the end of our lives. His book is THE BETTER END: Surviving (and Dying) on Your Own Terms in Today's Modern Medical World.
Robin Karr-Morse
New research shows that stress early in life can cause serious diseases like diabetes and heart disease when we are much older. One emerging cause as yet to make it onto the radar screens of most Americans: the impact of chronic fear on the very young. By releasing stress hormones into the body, fear seems to set the stage for later illness.
In her book, Scared Sick, family therapist Robin Karr-Morse looks at psychology, neurobiology, the immune system, and genetics to show how chronic fear in early childhood lies at the root of adult disease. But even though you can't change the past, Morse says, there are things you can do to counteract the toxic toll of childhood fear on your health.
Dan Morhaim
Most Americans would prefer to die at home, surrounded by loved ones. But 56% of us die in the hospital, many hooked up to tubes that snake into our veins and lungs, assaulted by heroic measures that just prolong our deaths.
It's a horrible way to die. But it doesn't have to be this way — not if we prepare. All it takes is telling our doctors and families how we want to be treated at the end. But few Americans do.
Dan Morhaim wants to change that. A doctor and delegate to the Maryland state legislature, he'd like to see public policy support more individual control over the end of life. But he also wants to help individuals directly. His book The Better End shows readers how to keep decisions in their own hands and spare their families the trauma of guessing about their end-of-life wishes.
Dan Morhaim is on the faculty at the John Hopkins School of Public Health.