Podcast: Play in new window | Download
Subscribe: Apple Podcasts | RSS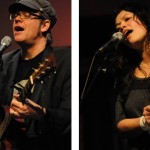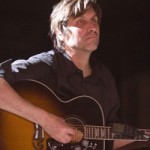 Philip Price and Flora Reed of Winterpills talk about songwriting and their new album, ALL MY LOVELY GONERS. Also Michael Timmins of Cowboy Junkies talks about the band's new album, THE WILDERNESS. And Writers Voice Associate Producer Drew Adamek reviews J.G. Ballard's KINGDOM COME and THE CYCLIST CONSPIRACY by Svestlav Basara.
Winterpills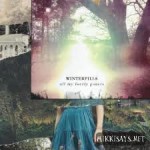 The indie-pop band Winterpills is known for its haunting melodies and emotionally resonant lyrics, which the Washington Post called, "densely packed but hugely evocative, tiny bombs of feeling and meaning." Their fans reach far beyond their native Northampton, MA.
The band has just released its fifth album, ALL MY LOVELY GONERS; previous releases include Tuxedo of Ashes, Central Chambers and The Light Divides.
WV host Francesca Rheannon sat down with band members Philip Price and Flora Reed in the studios of WMUA-91.1 FM in Amherst, MA to explore the creative process of putting meaning and feeling into songs.
Flora Reed is Winterpills' female vocalist. Price writes the band's lyrics; of the songs on the latest album he wrote, "The songs were written slowly, arranged slowly, braised slowly in their own intentions, as mysterious as those were."
We hear two songs from All My Lovely Goners: Amazing Sky and Pretty Girls.
Winterpills will be playing Friday, March 30 at Flywheel in Easthampton, MA in a benefit concert for Planned Parenthood. For more information call 413-320-9132.
Listen to All My Lovely Goners
Drew Adamek reviews two novels of speculative fiction: J.G. Ballard's Kingdom Come and Svetislav Basara's The Cyclist Conspiracy.  READ DREW ADAMEK'S BOOK REVIEW
Michael Timmins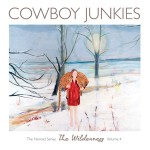 The Cowboy Junkies new album, THE WILDERNESS, being released this week, is the fourth volume in the Nomad series, preceded by Renmin Park, Demons, and Sing In My Meadow. Renmin Park was a song cycle inspired by a three month stay that Michael Timmins did with his family in China. Demons recorded the songs of the band's late friend Vic Chesnutt; Sing In My Meadow is an album of Acid Blues about with songs of sex and violence.
Of The Wilderness, reviewer Tom Speed of Paste Magazine wrote:
Whether it's skewering religious doctrine ("Idle Tales"), delving into a doomed relationship ("Damaged From The Start") or pondering a suicide ("Unanswered Letter") Timmins' songs on The Wilderness are biting. That's not to say it's all doom and gloom. There is beauty in the grace of stillness in "Angels In The Wilderness." There is a swooping mischief in "The Confession of Georgie E." And there's a hell of a groove on the upbeat, sly album-closer, "Fuck I Hate The Cold."
Cowboy Junkies burst onto the Canadian alternative country/blues/folk rock scene in 1985. The group was formed in Toronto by three siblings, songwriter and guitarist Michael Timmins, his sister, vocalist Margo and drummer Peter along with Alan Anton.
The Nomad Series is available on the Cowboy Junkies website.