Podcast: Play in new window | Download
Subscribe: Apple Podcasts | RSS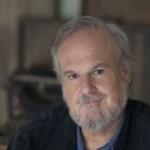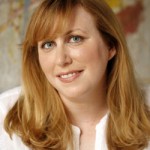 Novelist Rebecca Coleman talks about her psychological thriller, KINGDOM OF CHILDHOOD. It's about an affair between a female teacher and a teenage student that goes very, very wrong.
And guest host Michael Pollitt talks with folk musician and critic Scott Alarik about his first work of fiction, REVIVAL.
Scott Alarik
Scott Alarik's novel, REVIVAL is deeply steeped in the world of folk music, a world he covered for 25 years as a critic for the Boston Globe and public radio. He's also written for many national magazines, including Sing Out, Billboard, and Performing Songwriter.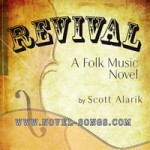 Alarik is a performing songwriter in the folk tradition, and former editor of the New England Folk Almanac. His first book, published in 2003, was the nonfiction Deep Community: Adventures in the Modern Folk Underground.
But for his second book, REVIVAL, Alarik decided to turn to fiction to tell a deeper love story, one that involves a romance between a couple and their love affair with the music. It was  awarded the Benjamin Franklin Silver Award for Popular Fiction in 2012. Guest host Michael Pollitt spoke with Scott Alarik about the book.
Pollitt was a co-host on WV several years ago and then went on to found his own radio show about oral history, Spinning Tales. It broadcasts live from WMCB lp FM in downtown Greenfield, MA.
Hear Scott Alarik talk about folk music and sing at the Mosaic Room
Rebecca Coleman
We've all seen the news stories about the teacher who has an affair with an adolescent student. The most sensational is when the affair is between a female teacher and a male student — it violates several boundaries at once. Women are supposed to be nurturing and protective, not sexual predators. And it often seems like society can't make up its mind whether the boy is a victim — or he got lucky.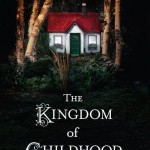 Rebecca Coleman heightens the tension in her novel about one such affair by setting it within the privileged and protective community of a Waldorf School. The novel's title, KINGDOM OF CHILDHOOD, is taken from the title of a book by Rudolf Steiner, the German humanist who founded the Waldorf system of education in 1919.
In Kingdom of Childhood, a troubled Waldorf kindergarten teacher seduces a sixteen-year old boy who attends the school. The consequences spell tragedy for all concerned.
Rebecca Coleman was a semifinalist for the Amazon Breakthrough Novel Award for the Kingdom of Childhood.