Podcast: Play in new window | Download
Subscribe: Apple Podcasts | RSS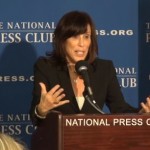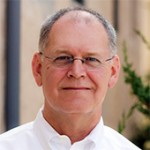 Abortion rights pioneer Merle Hoffman talks about her book, INTIMATE WARS and health insurance executive-turned-whistleblower Wendell Potter talks about his book, DEADLY SPIN.
Merle Hoffman
Thirty-nine years ago this week, American women won the right to choose. That's when Roe v. Wade was decided on a 7-to-2 majority vote in the Supreme Court.
Merle Hoffman was one of the pioneers of abortion services for women. In 1971, two years before Roe v Wade, she founded Choices Women's Medical Center in Queens shortly after New York State legalized abortion.
But after four decades in women's health, she's afraid that American women may be headed back to the dark days before legalization, when women died in droves from back alley abortions.
Over 90% of US counties have no abortion providers. State after state in Republican hands has passed laws restricting access to abortion services. Even previously pro-choice Republicans, like Mitt Romney, are spouting their anti-abortion tirades on the hustings, while theocrats like Rick Santorum and libertarians like Ron Paul can't wait to take away a woman's right to choose.
Merle Hoffman chronicles the story of the fight for that right in her book, Intimate Wars: The Life and Times of the Woman Who Brought Abortion from the Back Alley to the Board Room. In addition to her work at the helm of Choices Women's Medical Center, Merle Hoffman publishes and edits On The Issues Magazine.
Wendell Potter
52 million Americans have no health insurance at all and millions more are woefully underinsured. It's a deadly situation — more than 45,000 people die every year in the US because they lack health insurance. It's what you get when the health insurance industry puts profits before people.
Wendell Potter knows about that better than most. He was once Vice President of corporate communications at CIGNA, one of the nation's biggest health insurance companies. But In June 2009, he testified against the industry in the U.S. Senate as a whistleblower.
The fascinating story of how he went from corporate spin doctor to whistleblower is chronicled in his book, Deadly Spin:Â An Insurance Company Insider Speaks Out on How Corporate PR Is Killing Health Care and Deceiving Americans.
Wendell Potter is a senior analyst at the Center for Public Integrity, a fellow at the Center for Media and Democracy, and a consumer liaison representative to the National Association of Insurance Commissioners. He also writes a column at The Huffington Post, including an "Ask Wendell" feature in which he responds to health care questions from readers.