Podcast: Play in new window | Download
Subscribe: Apple Podcasts | RSS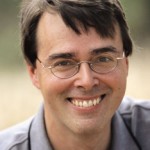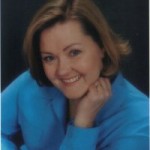 Charles C. Mann talks about 1493: Uncovering the New World Columbus Created & Cheri J. Meiners talks about her Learning to Get Along Series for children.
 Charles C. Mann
We first spoke with author Charles Mann in 2006 when he came out with his best-seller, 1491. (We re-broadcast that interview last week.) In that book he revealed new research showing how the native peoples of pre-Columbian America re-shaped their environment to serve their needs.
Now, Mann's new book 1493 shows how Columbus' voyage created a new global melting pot, mixing social and ecological influences to such an extent that it created a new historical age. Charles Mann calls it the Homogenocene. It spread potatoes, tobacco and rubber around the globe. It caused the first great world financial crisis. And it brought chattel slavery to the Americas on the back of a mosquito.
Charles Mann writes about the intersection of science, technology, and commerce for The Atlantic Monthly, Science, Wired and many other publications. Among other honors, he's a three-time National Magazine Award finalist.
Read an excerpt from 1493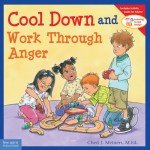 Cheri Meiners
Cheri Meiners' wonderful Learning to Get Along series teaches kids the social skills they need to develop successful relationships with others and themselves.
In titles such as Reach Out And Give, Cool Down And Work Through Anger, & Understand And Care, the series communicates complex ideas in a simple but powerful way, accompanied by expressive illustrations that beautifully complement the text. Although geared to ages 4 to 8, they are apt for any age — even adults can learn something from them. The books include activities parents and teacher can do with children to deepen their understanding.
The series is also available as a software program for classrooms. Reach Out and Give won an award for best children's book about volunteering; the books are also translated into several languages.
Find out more about the Learning To Get Along Series on Cheri Meiners' website.