Podcast: Play in new window | Download
Subscribe: Apple Podcasts | RSS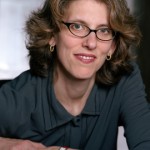 [amazon-product align="right"]1594202540[/amazon-product]Economist Juliet Schor talks about her latest book, PLENITUDE, and what it can tell us about living well in a world where the economy and the environment are in trouble. And social entrepreneur and author Lyle Estill tells us about SMALL IS POSSIBLE: Life in a Local Economy.

Juliet Schor: Living Within Our Means, Living Well
Economist Juliet Schor makes three predictions about our economy if we keep on with business as usual:Â 1) The economy will give us less income, cheap goods, and life satisfaction; 2) unemployment will stay high; and 3) the climate and ecological crises will mean that we can't just grow our way out of our economic problems.
So are the good times over? Do we have to hunker down in our cold little caves and try to protect the little that's left? Or do we just have to shift our frame? Put quality of life ahead of quantity of goods and join our neighbors in enjoying a new definition of abundance?
Schor has been writing about the downside of excess ever since her first books, The Overworked American and The Overspent American. Now she's turned her attention to the other side of the coin: how to live well within our means, not just our financial means but also our emotional and ecological means. In her new book, PLENITUDE: The Economics of True Wealth, she says we have to shift out of our work and spend cycle: diversify our income, grow out own food, barter with our neighbors, and enter into a richer relationship with our families and our communities.
Read an excerpt from PLENITUDE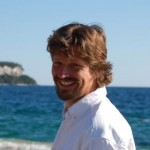 Lyle Estill: Living Local, Living Well
One person who's putting Juliet Schor's vision into practice is Lyle Estill. Estill was a global software entrepreneur when he decided that big financial success wasn't all it was cracked up to be. He had moved to a small town in North Carolina, Chatham, whose economy had been hollowed out when a local textile mill went overseas. He put his talents to creating a local company, Blast, to provide Internet service to the town and surrounding areas. Then he helped found a cooperative venture in biofuels: Piedmont Biofuels. He also helped create a local currency, The Plenty, which received a fair amount of press worldwide when the local bank started recognizing the currency as legal tender. He recounts his journey from global entrepreneur to local business maven in his book SMALL IS POSSIBLE: Life in a Local Economy.