Podcast: Play in new window | Download
Subscribe: Apple Podcasts | RSS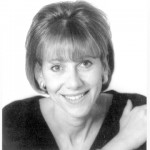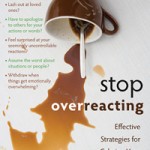 Family therapist Judith Siegel talks about her book STOP OVERREACTING: Effective Strategies For Calming Your Emotions. And Les Fehmi tells us how to use our powers of attention to calm our stress and handle our challenges. His book is OPEN FOCUS BRAIN: Harnessing the Power of Attention to Heal Mind and Body.
We've all done it. Whether it's blowing up at our spouse or kids, screaming at the car that cut ahead of us in traffic, or shutting down into a silent, bitter sulk at work, there are times when we overreact to the situations that confront us. Later, we feel remorse and wonder, "Why the heck did I do that?"
Judith Siegel says, it's not us, it's our brains. We get flooded with feelings that are too intense to handle and our reason goes right out the window. But she holds out hope that we can tame the emotional beast; we can train ourselves to stop overreacting, respond more thoughtfully, and end up solving problems instead of making them worse.
Siegel teaches social work at New York University. She's an expert on intimacy and family relationships; one focus of her work is prevention against the high divorce rate of parents with young children. She wrote What Children Learn From Their Parents Marriage, published in 2000 by Harper Collins. Stop Overreacting is out from New Harbinger.
Judith Siegel's Stop Overreacting Now website and blog, with loads of tips and new information. A must read!
And check out this video from 1950 on "Controlling Your Emotions" — funny, but true…

One way we can keep from overreacting to stressful situations is by paying attention to our own thoughts, feelings and sensations — like being aware when we start to get triggered so we can take a step back and cool down in time.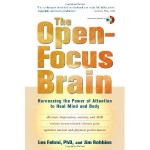 Biofeedback pioneer Les Fehmi has been studying attention for more than 40 years. He says you can practice simple techniques to improve your focus and calm your stress — and they don't have to take a lot of time. Even just a few mindful minutes of practice every day, says Fehmi, can bring huge benefits. He calls his system "Open Focus" and he explains it all in his book and CD set, OPEN FOCUS BRAIN: Harnessing The Power Of Attention To Heal Mind And Body.