Podcast: Play in new window | Download
Subscribe: Apple Podcasts | RSS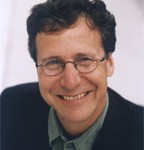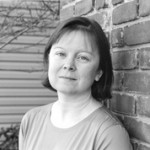 Poet Diane Gilliam Fisher talks about her book, KETTLE BOTTOM. It's about the Mine Wars of the 1920's and the people who fought them. And we talk with Ted Nace about the movement to stop new coal plants from being built. His book is CLIMATE HOPE: On the Front Lines of the Fight Against Coal.
The Massey Energy Company mine disaster in West Virginia is but the latest in a long and bitter history of the exploitation of the people and the land of Appalachia's coal country. The other side of that story is how the miners fought back to win better wages and working conditions by organizing the UMWU.
[amazon-product align="right"]0966045971[/amazon-product]
Looking at the Upper Big Branch mine, one fact stands out for those who know enough about how important that union history is. The mine was non-union. Far more coal mine fatalities happen in non-union mines than those where the workers are unionized.
Poet Diane Gilliam Fisher's 2004 book KETTLE BOTTOM uses verse to tell the story of the West Virginia Mine Wars of 1920–21. That's when the United Mine Workers union went up against the coal operators and their hired thugs. Many people died — mostly miners — and President Harding sent in troops to quell the rebellion. The southern coal fields didn't win union recognition until 1933.
KETTLE BOTTOM won the 2004 Perigia Press Award, and was listed in the 2005 top ten list for poetry by the American Booksellers Association. In addition to KETTLE BOTTOM, Fisher is also the author of ONE OF EVERYTHING and RECIPE FOR BLACKBERRY CAKE. Writers Voice spoke to her in 2004.
Read Diane Gilliam Fisher's poem Explosion at Winco No. 9.
Coal is most carbon intense fuel, according to climate scientist James Hansen. With climate chaos happening at a faster pace than even the most pessimistic scientists predicted, many are saying we should just leave the coal in the hole.
[amazon-product align="left"]0615314384[/amazon-product]
Ted Nace is one of them. His new book, CLIMATE HOPE: On the Front Lines of the Fight Against Coal, tells the remarkable story of the movement to stop the building of any new coal power plants in the US. In just 2 years, between 2007 and 2009, it managed to stop plans nearly a hundred coal plants from being built, out of 151 proposed. The loosely organized grass roots movement brought a burgeoning coal boom largely to a halt.
Ted Nace is the founder of CoalSwarm, a web based wiki that currently has over 2,000 articles and has become an online hub for the anti coal movement.