Podcast: Play in new window | Download
Subscribe: Apple Podcasts | RSS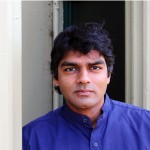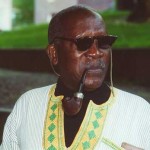 Raj Patel talks about his best-seller, THE VALUE OF NOTHING. It's about reshaping market society and redefining democracy. Mount Holyoke College film prof Samba Gadjigo tells us about his community-based learning project, Africa Through African Eyes. And we hear a clip from next week's show: Kim John Payne on SIMPLICITY PARENTING.
Raj Patel
[amazon-product align="right"]031242924X[/amazon-product]
In an interview during the 2008 presidential campaign, Barack Obama declared: "I am a pro-growth, free market guy. I love the market. I think it is the best invention to allocate resources and produce enormous prosperity for America or the world that's ever been designed." Well, with over a year of double digit unemployment (give or take a percentage), the great sucking sound of US taxpayer dollars being allocated to the Wall Street banks who got us into this mess, maybe it's time to take another look at the market. At least as we know it under modern U.S. style capitalism.
That's what my guest Raj Patel does in his latest book, [amazon-product text="The Value of Nothing: How to Reshape Market Society and Redefine Democrac" type="text"]031242924X[/amazon-product]. He says we're actually operating under a kind of anti-market now, where nothing is important beyond the short term bottom line of those who own and control society's financial resources. He says our idea that the market turns individual greed and selfishness into social good is misplaced. Instead This distorted market is destroying the value of human capital, our democracy, our environment and our future.
But, Patel says there's hope: reshaping the market into another mold that recognizes cooperation, more local control over resources, and the balancing of human needs with economic gain.
[amazon-product align="right"]1933633492[/amazon-product]
Raj Patel has worked for the World Bank and World Trade Organization — and protested against them around the world. He's currently a visiting scholar at UC Berkeley's Center for African Studies, an Honorary Research Fellow at the School of Development Studies at the University of KwaZulu-Natal and a fellow at Food First. His first book was [amazon-product text="STUFFED AND STARVED: The Hidden Battle for the World Food System" type="text"]1933633492[/amazon-product]. The Value of Nothing is on the New York Times best-seller list.
Hear an interview Francesca did with Raj Patel about Stuffed and Starved.
Samba Gadjigo
Samba Gadjigo is a filmmaker, an expert on African film, and a professor at Mt Holyoke College. He's long been disturbed by the popular images of Africa we get in the American media: images dominated by disaster and suffering on a continent-wide scale. He says that while Africa has challenges, it also has everyday heros who are working to meet them. Heroes like the market women who join microfinance networks to build their small businesses, or other women who are working to end female genital mutilation in their communities.
[sniplet amazon search]
He's spearheaded a what he calls a community based model of learning to show American Africa through Africa Eyes. It combines talks, films, music and art exhibits, all based at or near the Westfield State College campus in Massachusetts. The project is running through February and you can find out more by calling Dr. Elise Young of the history department at 413-572-8237.
Coming Attractions: Next week, we'll talk about how parents can help their kids become happier, calmer and more moral human beings. Master teacher Rafe Esquith will tell us about his book for parents: LIGHTING THEIR FIRES: Raising Extraordinary Children in a Mixed-Up, Muddled-Up, Shook-Up World. He's the force behind the world renowned Hobart Shakespeareans, a troupe of young actors from poor schools in Los Angeles. And Kim John Payne tells us about his book, SIMPLICITY PARENTING.