Podcast: Play in new window | Download
Subscribe: Apple Podcasts | RSS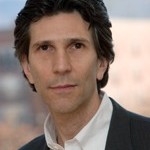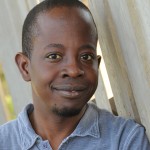 Richard Benjamin talks about SEARCHING FOR WHITOPIA: An Improbable Journey To The Heart Of White America. It's about his odyssey to discover the hearts and minds of those living in the overwhelmingly white enclaves that are some of the fastest growing communities in the country. And poet and children's book author Richard Michelson talks about AS GOOD AS ANYBODY. It's about the friendship between Rev. Martin Luther King, Jr. and Rabbi Abraham Joshua Heschel.
[amazon-product align="left"]1401322689[/amazon-product]
Searching for Whitopia
On the day this show was produced the eyes of the nation were on the special election in to fill the Massachusetts Senate seat vacated by Ted Kennedy. Democrat Martha Coakley faced an unexpectedly stiff challenge from Republican Scott Brown. One group of voters supporting Brown against Coakley is Americans for Legal Immigration, which claims there is an "illegal immigration crisis" that is threatening Our nation's very survival and identity.
Although the group claims to be diverse and multiethnic, the vast majority of anti-immigrant activists are white. They are part of a right wing political wave sweeping a segment of white America that fears losing its privileged status as the population becomes more diverse. Many are holing up in enclaves that have found ways to keep out the dreaded "other", communities Richard Benjamin calls "Whitopias". Between 2007 and 2009, he went on a 26,000-mile journey throughout America, visiting some of the fastest-growing and whitest locales in our nation to find out what was going on in the minds and hearts of their residents.
Benjamin found that immigration has supplanted race as the hot button issue for whites. In fact, he said, we can no longer talk about race as a predominantly black/white issue in America. And, he says, we have to factor in issues of class, as well as race.
Richard Benjamin is a Senior Fellow at the progressive think tank, Demos, and a member of the National Book Critics Circle.
Richard Michelson
[amazon-product align="right"]0375833358[/amazon-product]
Richard Michelson's book for children, [amazon-product text="As Good as Anybody: Martin Luther King and Abraham Joshua Heschels Amazing March Toward Freedom " type="text"]0375833358[/amazon-product], recounts the story of the friendship between Rev. Martin Luther King Jr and Rabbi Abraham Joshua Heschel. Both men of religion and victims of discrimination, they worked together for peace and justice. They were together at the famous civil rights march in Selma, Alabama in 1965.
Michelson is a poet and children's book author in Northampton, MA. This interview first aired last year.