Podcast: Play in new window | Download
Subscribe: Apple Podcasts | RSS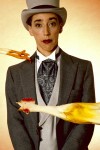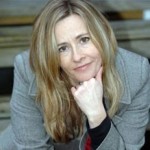 We talk with design historian and writer Andrea Wulf about THE BROTHER GARDENERS. Also, playwright and juggler Sara Feldman tells us about her new play OUT OF SIGHT, playing at the Ko Festival of Performance in Amherst from July 24-26.
Here in the Northeast, the interminable rains of June have given way to a sunny July. The lawns are a deep lush green, and I see a few flower gardens, too. But while Americans love their lawns, the British are mad about gardens. The typical English Garden hosts a profusion of different plants jostling each other in an artful imitation of nature. But the original seeds that gave rise to those gardens are not native to England. They came from America.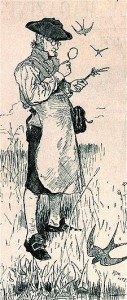 They were the product of an extraordinary network of personal relationships between plant enthusiasts of the eighteenth century: men like the American farmer, John Bartram, the London cloth merchant, Peter Collinson, and Carl Linnaeus.
[amazon-product align="right"]0307270238[/amazon-product]
My guest, design historian Andrea Wulf, has delved into the story of these men and how they changed the practice of botany forever. Her book is [amazon-product text="THE BROTHER GARDENERS: BOTANY, EMPIRE AND THE BIRTH OF AN OBSESSION" type="text"]0307270238[/amazon-product].
In the interview, host Francesca Rheannon refers to Georg Rumphius, the seventeenth century botanist who wrote a compendium of herbal plants and their uses from the Indonesian spice island of Ambon. The herbal was translated by E.M (Monty) Beekman, professor emeritus of Germanic languages at the University of Massachusetts-Amherst and is due out from the Yale University Press. The Mayo Clinic examined the first volume of Beekman's translation for clues to medicinal plants that could develop modern pharmaceuticals to treat disease. They isolated several, the most promising of which may prove effective against the devastating and common infection MRSA (multi drug resistant staphylococcus aureus). The press published a previous translation of Rumphius by Beekman, THE AMBONESE CURIOUSITY CABINET.
Listen to a 2007 report about Rumphius' herbal Francesca Rheannon produced for NPR affiliate WFCR in Amherst
Most mothers and daughters love each other. But it's not always easy for them to really see each other. The past clouds the lens and communication falters.
In all kinds of human conflict, where the sides can't see each other, humor can be a light to slice through the darkness. That's what juggler and comic playwright Sara Felder believes. She brings her unique brand of humor to bear on the story of an aging, blind Jewish mother and her adult lesbian daughter as they struggle to bridge their differences–differences that crystallize over the conflict between Israel and Palestine.
OUT OF SIGHT will be playing at the Ko Festival of Performance from July 24 to 26. Friday's and Saturday's performances are at 8 pm. Sunday's performance is at 4 pm.