Podcast: Play in new window | Download
Subscribe: Apple Podcasts | RSS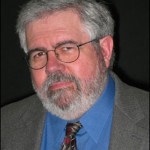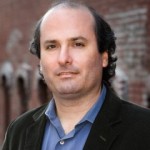 We talk with journalist David Grann about his fascinating new book about the Amazon explorer Percy Fawcett, THE LOST CITY OF Z.
And David Cay Johnston weighs in on how the tax system is stacked in favor of the very rich–and what to do about it.
David Grann
Percy Fawcett was one of the last of the great Victorian explorers. Called the "David Livingstone of the Amazon" —he ventured into uncharted realms with little more than a machete, a compass and an almost divine sense of purpose. That's what my guest, David Grann writes in his fascinating new book, [amazon-product text="THE LOST CITY OF Z, A Tale of Deadly Obsession in the Amazon" type="text"]0385513534[/amazon-product].
[amazon-product align="left"]0385513534[/amazon-product]
A staff writer at The New Yorker since July 2003, when Grann began his quest to find out what had happened to Fawcett, little did he imagine that he would find himself in the Amazon jungle himself–engaged in the same mystery that drove Fawcett to the ill-fated 1925 expedition from which he never returned. Like Fawcett, Grann went in search of the lost city of Z, the ruins of an ancient civilization in the Amazon–a place, skeptics said, could never have existed.
Find out more about the ancient civilizations of the Amazon and their  descendants with these exciting links:
[amazon-product align="right"]1591842484[/amazon-product]
David Cay Johnston
The Senate voted earlier this month to cut taxes on the estates of the wealthiest Americans. Passing by a vote of 51-48 in the Democratic-controlled Senate, the measure went against the plan set forth by President Obama in his proposed budget. Under Obama's plan, the tax would remain at its 2009 level — meaning estates would have to pay a 45% tax on anything over 3.5 million dollars. The Senate amendment would reduce the estate tax rate to 35 percent and increase the exemption to $5 million. That would affect just one tenth of one percent of estates–exempting the other 99.9 percent. Most Americans are against the estate tax–because most Americans think they're going to be in that top tenth of one percent some day. But they're wrong. Real incomes of most Americans have stayed stagnant or fallen in the last 30 years.
So who pays, when the rich don't? That's the subject my guest David Cay Johnston has been writing about for years–in such books as [amazon-product text="Free Lunch: How the Wealthiest Americans Enrich Themselves at Government Expense (and StickYou with the Bill)" type="text"]1591842484[/amazon-product] and, and lately in the lead article for Mother Jones Magazine in January, "Fiscal Therapy".