Best of 2009 and A New Look At Ayn Rand
Podcast: Play in new window | Download
Subscribe: Apple Podcasts | RSS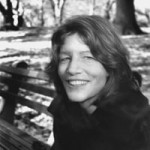 Anne C. Heller talks about her biography, AYN RAND AND THE WORLD SHE MADE and we play clips from our list of WV Best of 2009, including creative nonfiction writer Tracy Kidder, poet Richard Wilbur, novelist Nicholson Baker, psychologist Gail Hornstein and journalist David Grann.

Ayn Rand And the World She Made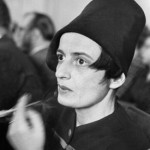 Although Ayn Rand has been dead for almost thirty years, her books are still phenomenal best sellers. The two most famous, ATLAS SHRUGGED and THE FOUNTAINHEAD have sold more than 12 million copies in the US alone.
[amazon-product align="right"]0385513992[/amazon-product]
Rand has been the object of adulation by conservatives for her advocacy of limited government and unfettered individual rights. The reaction to her by progressives has been equally fierce: repulsion against her elevation of selfishness to the highest good. She was charismatic, controversial, idiosyncratic and egomaniacal.
Anne C. Heller has written a fascinating biography of this influential figure, [amazon-product text="Ayn Rand and the World She Made" type="text"]0385513992[/amazon-product]. She doesn't agree with her subject's philosophy, but has been fascinated by her since working as an executive editor at Conde Nast Publications, with a special emphasis on money and finance.
Watch 1959 Mike Wallace interview with Ayn Rand: Part One
A Selection of Clips from the WV Best of 2009
It's that time of year to reflect on all the great guests we had on WV this year and pick the Top Ten. This year on WV, it was really tough to choose, because there were so many show episodes I could have included. But we managed. We play some clips from the top five from that list:
Poet Richard Wilbur
Tracy Kidder, STRENGTH IN WHAT REMAINS
Nicholsen Baker, THE ANTHOLOGIST
Gail Hornstein, AGNES' JACKET
David Grann, LOST CITY OF Z
Read about and listen to any or all of the WV Ten Best of 2009.