Podcast: Play in new window | Download
Subscribe: Apple Podcasts | RSS
Roxanne Dunbar-Ortiz tells us about her new book,  Loaded: A Disarming History of the Second Amendment.
Then we talk with journalist Gregg Levine about his special investigation for The Nation Magazine into the deaths and illnesses afflicting US sailors exposed to radiation from the Fukushima Daichi meltdown. It's titled "Seven Years on, Sailors Exposed to Fukushima Radiation Seek Their Day in Court."
Roxanne Dunbar-Ortiz
On March 14, high school students around the nation walked out of school to honor the lives of the 17 people killed at Stoneman Douglas High School and to press lawmakers to pass stricter gun control laws. It was the one month anniversary of the mass shooting at Stoneman Douglas.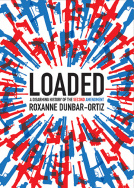 President Trump has already backed off from expressing support for the students' demands, suggesting that teachers arm themselves instead.
The NRA is suing the state of Florida for passing what can only be termed a rather tepid gun control law in the wake of the shooting. The organization claims the law violates the constitutional rights of minors by preventing them from buying assault weapons.
Is the right for any individual to buy assault weapons really what our Founding Fathers were thinking of when they passed the Second Amendment? And why were they so keen on armed civilian militias?
Historian Roxanne Dunbar-Ortiz new book Loaded has some surprising answers to those questions. She says in order to understand the current obstacles to gun control, we have understand the history of U.S. gun policy, from its role in the "settling of America" and the early formation of the new nation up to the present.
Roxanne Dunbar-Ortiz grew up in rural Oklahoma, the daughter of a tenant farmer and part-Indian mother. she is the author of many books, In addition to Loaded, including An Indigenous Peoples' History of the United States, Roots of Resistance, and Blood on the Border.
Gregg Levine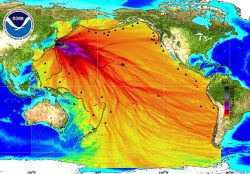 Sunday, March 11, marked the seventh anniversary of the Japanese earthquake and tsunami — seven years for a group of US Navy sailors to get sick and some to die as a result of their exposure to radiation coming from the Fukushima Daichi nuclear plant devastated by the tsunami. They were part of a rescue mission to that plant in the days following the disaster.
Journalist Gregg Levine covers those deaths and illnesses and the lawsuit the sailors have filed in his investigative piece for the Nation Magazine, "Seven Years on, Sailors Exposed to Fukushima Radiation Seek Their Day in Court."