Podcast: Play in new window | Download
Subscribe: Apple Podcasts | RSS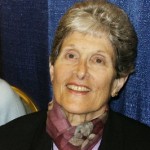 Lauren Coodley talks about her new biography, UPTON SINCLAIR: California Socialist, Celebrity Intellectual. Then we remember poet Maxine Kumin with our 2006 interview with her and a 2007 conversation about Kumin with Jeanne Braham and Barry Moser.
Lauren Coodley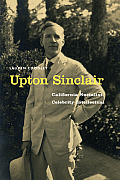 Upton Sinclair is most famous for his first book The Jungle, which has been in print continuously since it was published in 1906. But he went on to write nearly eighty more books and win a Pulitzer Prize for fiction. He was also a filmmaker, labor activist, women's rights advocate, political candidate and healthy diet pioneer.
Lauren Coodley's new biography, Upton Sinclair: California Socialist, Celebrity Intellectual, underscores his place in American history as a fighter for social justice whose concerns are as relevant today as they were then.
Coodley is the editor of The Land of Orange Groves and Jails: Upton Sinclair's California and the author of three books on local California history, as well as California: A Multicultural Documentary History.
Read an excerpt from Lauren Coodley's biography of Upton Sinclair
Remembering Poet Maxine Kumin
Maxine Kumin died on February 6, 2014 at her beloved farm in New Hampshire at the age of 88. In 2006, she spoke to WV about her poetry, her horses and her love — and concern — for the natural world. We play that interview and we air a clip from our 2007 interview with author Jeanne Braham and illustrator Barry Moser. Maxine Kumin is one of four New England poets they write about in their book, The Light Within The Light. Here's a poem by Kumin from her collection, Up Country:

Homecoming
Having come unto
the tall house of our habit
where it settles rump downward
on its stone foundations
in the manner of a homely brood mare
who throws good colts
and having entered
where sunlight is pasted on the windows
ozone rises from the mullions
dust motes pollinate the hallway
and spiders remembering a golden age
sit one in each drain
we will hang up our clothes and our vegetables
we will decorate the rafters with mushrooms
on our hearth we will burn splits of silver popple
we will stand up to our knees in their flicker
the soup kettle will clang five notes of pleasure
and love will take up quarters.