Podcast: Play in new window | Download
Subscribe: Apple Podcasts | RSS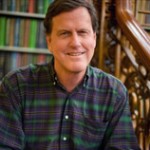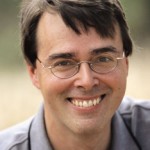 David S. Reynolds talks about MIGHTIER THAN THE SWORD: Uncle Tom's Cabin and the Struggle for America and WV airs a 2005 interview with Charles C. Mann about his book 1491: New Revelations of America Before Columbus.
David S. Reynolds
Harriet Beecher Stowe's novel Uncle Tom's Cabin was the most influential book of its time. It may well have changed the course of our nation's history. Before the book was published, the anti-slavery movement was weak and on the fringe. After Uncle Tom's Cabin's phenomenal success — the best-selling novel of its time, it was outsold only by the Bible — Abolition was the popular sentiment of the day. President Lincoln famously was said to have greeted the author as the "little woman who started this great war".
Stowe may not have started the Civil war, but as David S. Reynolds argues in his new book MIGHTIER THAN THE SWORD, she did transform the racial politics of our nation, making it possible for emancipation to succeed. Uncle Tom's Cabin became the first mass marketed media phenomenon — a whole industry grew up around it, producing everything from theatrical adaptations to knicknacks showing scenes from the book.
Uncle Tom's Cabin is brilliantly written — a melodrama, yes, but one that rings true because so much of it was based on real people and events that Stowe knew. Her characters are movingly drawn and her plot is a page-turner. That this was all accomplished by a woman in a time when women were not even allowed to speak in public is all the more remarkable.
In Mightier Than A Sword, David S. Reynolds tells the fascinating story of the book's impact on American life and thought. It's almost as much a page turner as the book it's about. Reynolds has done this before. WV has spoken to him about his other wonderful books about American history, John Brown: Abolitionist and Waking Giant: America in the Age of Jackson.
Reynolds teaches English literature and American Studies at the City University of New York Graduate Center. He also was a finalist for the National Book Critics Circle Award for his cultural biography of Walt Whitman.
Charles C. Mann
Columbus Day has just come and gone. Next week, we'll talk with Charles C. Mann about his new book, 1493: Uncovering the New World Columbus Created. It's about how the voyage of Columbus changed the ecology and culture of our planet.
But in 2005, he came onto WV to talk about his bestseller, 1491. In that book he revealed new research about pre-Columbian America showing how the native peoples of the Americas brilliantly re-shaped their environment to serve their needs. They created highly sophisticated and flourishing civilizations — not only in Central and South America, but in the North as well. Often they used what we would call today sustainable methods of agriculture and forestry. They also created a unique artistic esthetic and political culture that continues to offer much to the wider world. Here's an extended excerpt from our interview with Charles C Mann in 2005.