Podcast: Play in new window | Download
Subscribe: Apple Podcasts | RSS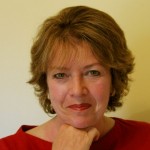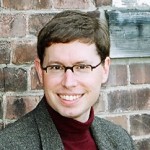 Psychologist Shelley Carson talks about her book, Your Creative Brain and productivity expert Stever Robbins talks about his Get-It-Done Guy's 9 Steps to Work Less and Do More.
Shelley Carson
Creativity seems to be such a mysterious quality. Even for those of us who consider ourselves creative, the wellsprings of imagination seem to lie in a hidden region within us, a place where ideas come of their own sweet will and turn shy if you try to force them out. But can creativity be taught, like any skill? Can those of us who are less creative learn from those who have the knack? Shelley Carson thinks so. In her book Your Creative Brain: Seven Steps to Maximize Imagination, Productivity, and Innovation in Your Life, she examines new evidence from brain science that can help you get your creative juices flowing.
Web-only Extra: Shelley Carson on gifted & talented programs in the schools
Shelley Carson's Creative Brain website

Stever Robbins
Picture this. You've got a home office. You've just sat down at your desk and started in on the first task of the day — catching up on mountains of email. Every one wants a response from you ASAP. Then the phone rings. It's a friend wanting to talk — she's breaking up with her boyfriend. Meanwhile, your quarterly taxes are due tomorrow and you haven't even gotten started. How are you going to get it all done? Should you get it all done? What stays on the plate? What goes back in the cupboard? How do you decide?
Productivity expert Stever Robbins has written the book for you! He's been producing the Get It Done Guy podcast and blog since 2007 and he's distilled what he's learned into a little gem of a book, from speed-dating your tasks to naming your file folders so you'll actually know what's in them. The book is Get-it-Done Guy's 9 Steps to Work Less and Do More.
Read Sample Chapters and download audio clips from Get-it-Done Guy's 9 Steps to Work Less and Do More